SPIN THAT WHEEL!!!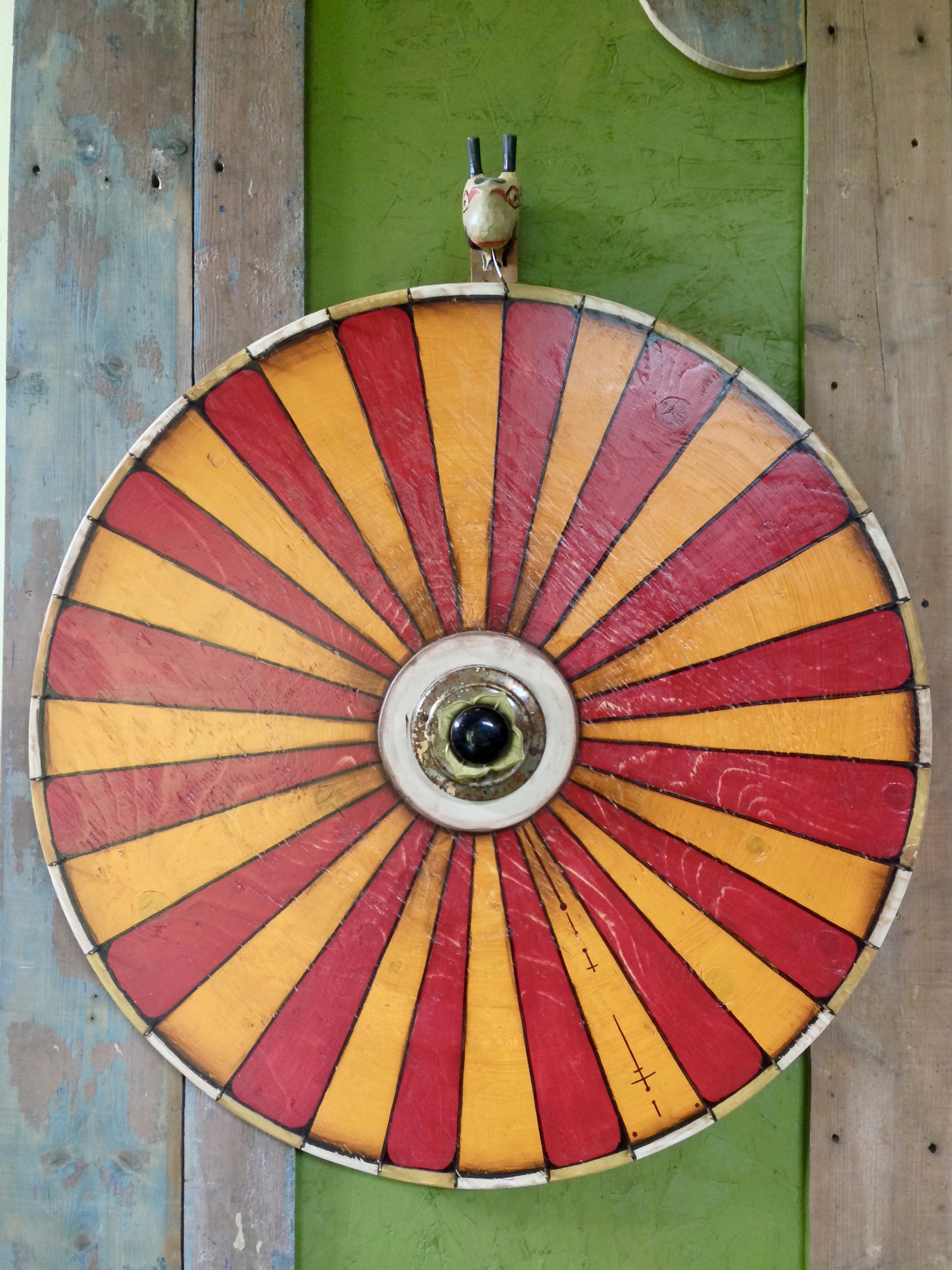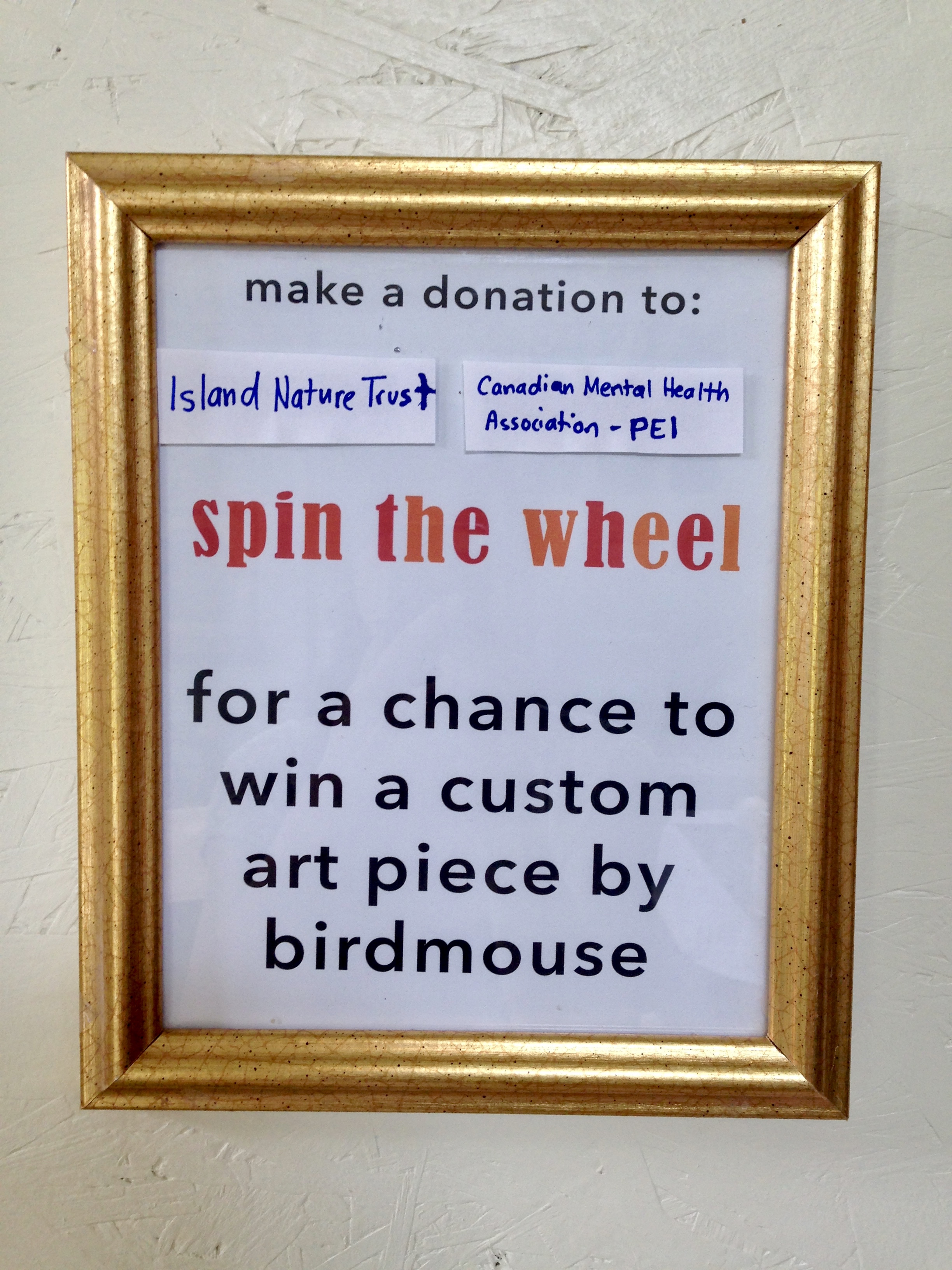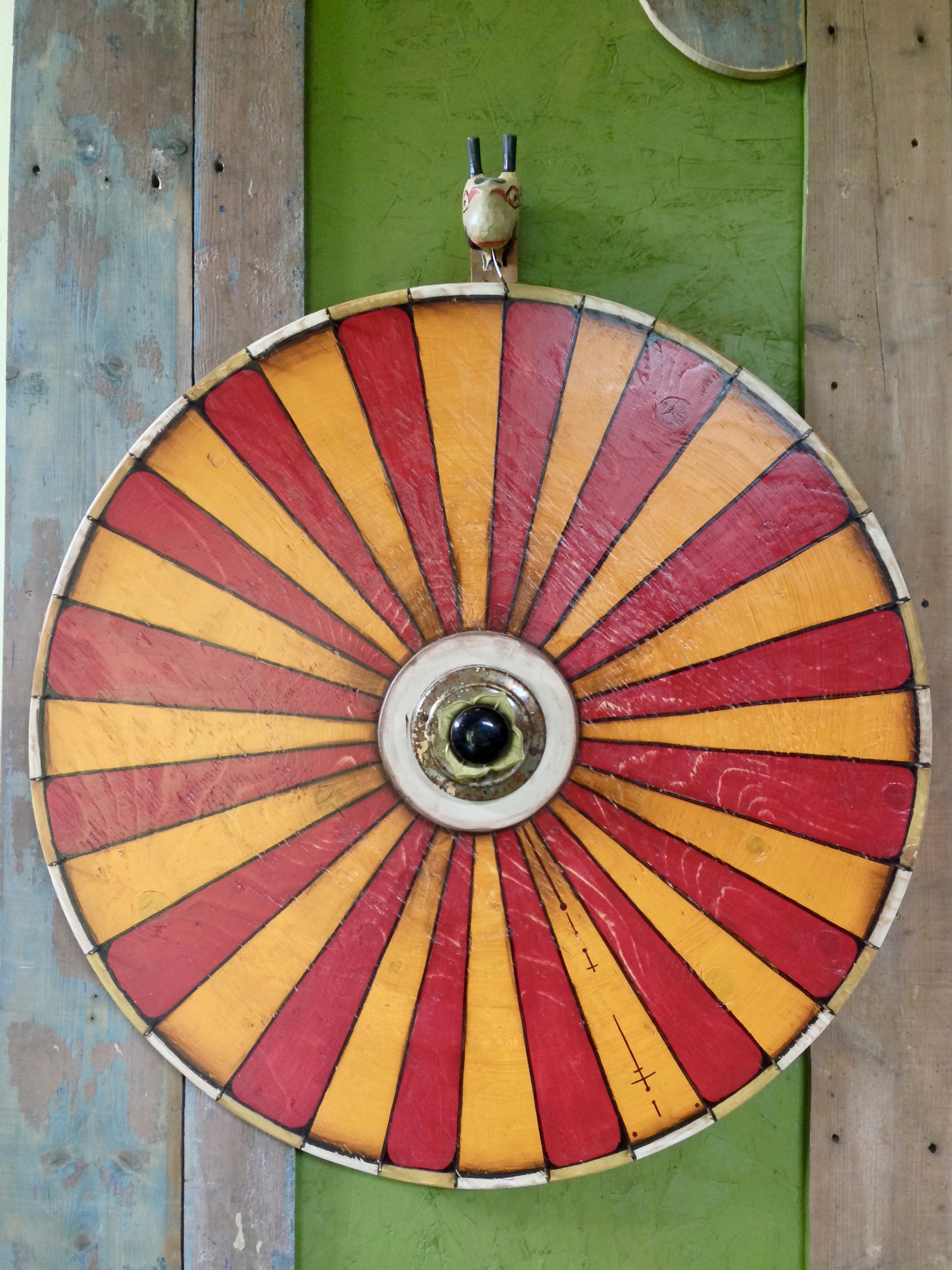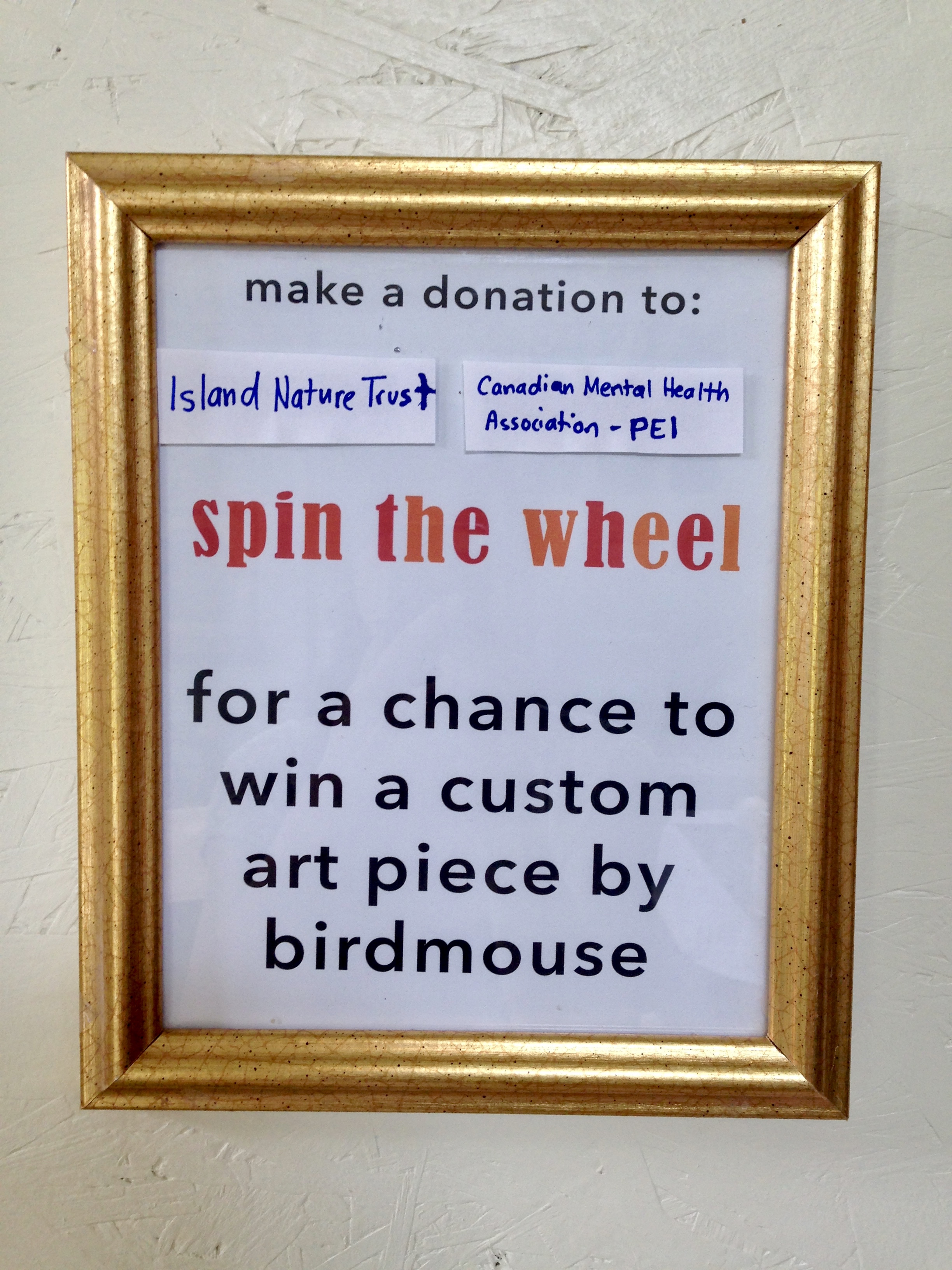 SPIN THAT WHEEL!!!
Spin the Quirkshop Wheel remotely, from the comfort of your home!
For a minimum $5.00 donation, you can spin the wheel remotely, from the comfort of your home! Each month we are selecting one not for profit organization to donate 100% of wheel spinning income to! Wow, that is a jam packed sentence!
For the summer 2018, this organizations is:
Island Nature Trust
If you would like to recommend an organization email us at info@birdmouse.ca. There are so many, let us know about some lesser known great ones!
You have another choice to make! We can either spin the wheel for you publicly via Instagram (@birdm0use) or we can take a video and email it to you privately.
And, hold the phone, you can win something! If you land on the super fancy Grand Prize portion of the wheel, you win a custom 11" x 15" wall hanging designed by Lenny! We had a winner on the very first day we were open!
You can also ask the wheel a question you have been mulling over and just can't make up your mind. Hey wheel, should I give up my career as an environmental scientist in Edmonton and become an artist in the woods of Prince Edward Island?? SPIN! THAT! WHEEL!! Should I have bacon and eggs or vegan lasagna for supper?? SPIN! THAT! WHEEL!!!
You can pay for as many spins as you want! Good luck and let's help out some great causes! SPIN! THAT! WHEEL!!!